Earlier this week, I gave a presentation about the Future of Insurance, which discussed potential disruptions from non-traditional players like Wal-Mart. My slide said:
How many times do we have to hear about companies like Wal-Mart considering selling—and manufacturing—insurance before we believe it will happen?
What are you doing to prepare?
Think about it…

In the Wal-Mart example, distribution would be completely upended with an agency in every store (they did it with optical care)
They have a pharmacy in every store that could do life paramed exams
They believe in taking out costs not for the sake of increasing profits but for lowering prices; imagine the impact
Then this morning, a friend sent this tweet of a display from Wal-Mart: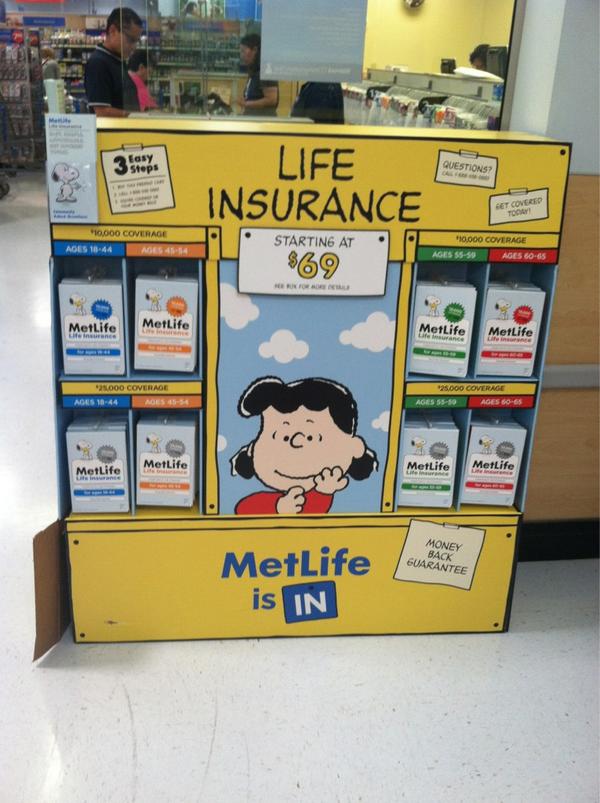 Sometimes, you don't have to wait long for the future to arrive!
(Picture Courtesy of @tadeyoung)